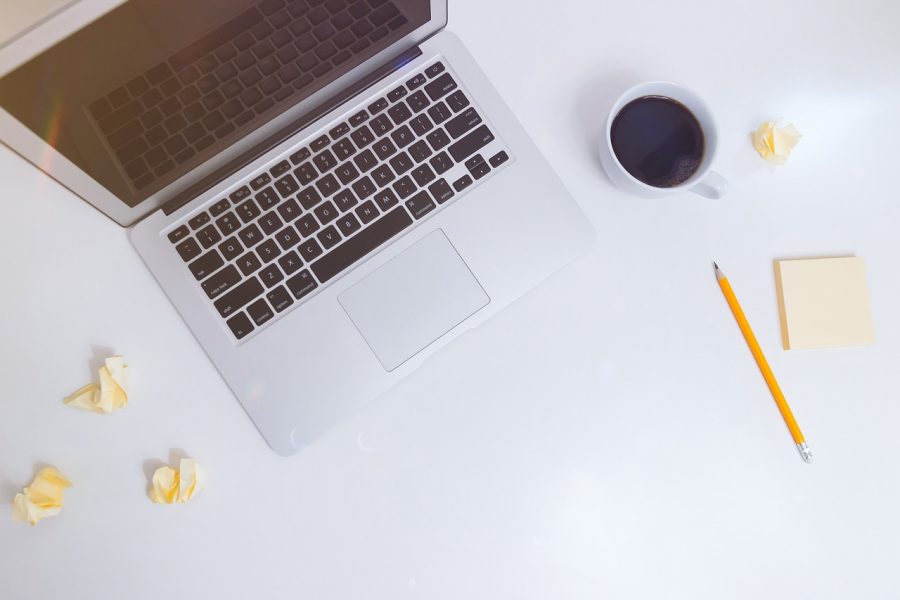 Some time ago we had a post about how to control CATIA from Excel. It's time to take a look at how we can do the same with Creo. First, an overview of the different ways of communicating with Creo from outside applications:
Web-Link API: This allows controlling Creo through JavaScript, a programming language commonly embedded in web pages. Using Web-Link, you can display a web page in the Creo browser and add buttons and functions that make things happen in Creo. It's a good choice for simple tasks and for communicating with Creo across the web.
J-Link API: This is the basic version of Creo's API for the Java language. This allows for building quite powerful applications that can be run from inside Creo, including adding buttons and windows inside the Creo interface. Unfortunately, it's not very well documented and it's a bit of a hassle to set up.
VB API: This is the API for controlling Creo using Visual Basic, a common language for writing Windows applications. There is a version of this language called VBA (Visual Basic for Applications), which can be run from inside Office applications like Word or Excel. This means we can write macros in Excel that can communicate with Creo. This is the API we'll take a look at in this blog post.
Pro/Toolkit: This is the big one, for creating serious applications that can do really powerful things. Many existing Creo modules, like ModelCHECK and GD&T Advisor, started out as Pro/Toolkit applications. You can write in C, C++ and Java, and this requires a Toolkit Developer license from PTC.
CREOSON: This is not actually a PTC product, but rather an open source software that uses the J-Link API to communicate with Creo using JSON, a neutral language for sending requests to programs. There is a library of Python functions for using CREOSON to control Creo.
That's a whole lot of options! So if you're interested in looking into writing some simple programs for Creo, what should you choose? Well, I think VBA is a good first choice, for several reasons:
You don't need a developer license.
You most likely already have the necessary software (any MS Office program).
You can access not only Creo, but also software like MS Word or Excel, meaning you get access to a whole number of useful functions. How about exporting your BOM from Creo into Excel? Or generating a Powerpoint presentation with screenshots, measurements and parameter values from a set of Creo files? Or a Word document with technical instructions that automatically gathers data on tightening torques and BOMs, and inserts the explode view from your Creo drawing?
And of course, if all of this seems a bit daunting, just contact us at ALTEN Training and we'll help you, whether you'd like to learn how to do this yourself, or you just want help with developing a specific application to make your work more efficient and less repetitive.
How to set up the Creo VB API
There are a few steps necessary to get the communication between Creo and your VBA code to work. The documentation is sometimes not very extensive, so let's go through it one step at a time. Before we start, note that you need to have administrator access on your computer to follow these steps, so if you don't, you'll have to talk to your IT department to get them to help you.
First of all, you need to make sure that the VB API is installed. It's not necessarily installed with Creo. The easiest way to check is to go to your Creo installation folder, then open the Common Files folder and look for a folder called "vbapi". If you can't find it, sorry, you don't have the VB API installed. You'll need to reinstall Creo and make sure to check that box during installation (you'll have to go to "customize" and check the box for the VB API). If you have it, great! Open it up.
Here you'll find several things: a user guide in PDF form (vbug.pdf), some VB apps and examples, as well as the user guide in HTML form (vbapidoc\index.html). I find the PDF version of the user guide more useful for getting a handle on things, and the HTML version more useful for looking up different functions. Also, note that most of the example apps delivered with the API are written in VB, not VBA. They differ slightly, so often you can't directly copy the code, but will have to tweak it a bit.
Now, unfortunately, having the API installed isn't enough. We need to set up a few more things. We need to tell Windows where to find Creo, which means setting up two "environment variables". We can do that in the Windows Control Panel. Open the start menu, write "control panel" and hit enter. Then open the "System" category. Click "Advanced System Settings" and then click the "Environment Variables…" button. Here you need to add two System variables (not user variables). Click "New" to enter a new variable.
The first one we'll call PRO_DIRECTORY. The value for that one should be your Creo installation directory, for example "C:\Program Files\PTC\Creo 4.0\M100".
The second one we'll call PRO_COMM_MSG_EXE, and the value for this one will be the path to your pro_comm_msg.exe file. If you're on a 64-bit machine, that should be in your "Common Files\x86e_win64\obj\pro_comm_msg.exe". Otherwise, just use the Windows search tool to locate it.
OK, we're almost finished! The last thing we need to do is to register Creo's COM server, which is the thing that's going to listen for commands from other applications. You'll find the file in the "\Parametric\bin" folder in your Creo installation directory. It's called "vb_api_register.bat", and you need to run it AS AN ADMINISTRATOR. Right-click on it and choose "Run as administrator". You'll also find a "vb_api_unregister.bat" file, which will unregister the COM server.
That's it! You're now ready to write some VBA code and use it to communicate with Creo. Let's make a very simple program just to see that it works.
Making a very simple VBA macro
Open Excel and start a new file. To work with VBA, you'll want access to the Developer tab. If you can't see a tab called "Developer", right-click on any tab and choose "customize the ribbon", then check the "Developer" box in the right-hand column. Now, in the Developer tab, click "Macros". Give your new macro the name "GetModel" and click "Create".
To be able to interact with Creo, you need to load in a library of VBA functions that you can use. In the macro editor, click Tools -> References. If you scroll down, hopefully you'll see a row called "Creo VB API Type Library for Creo Parametric". If you don't, some of your setup hasn't gone as it should. This article is too short for a full troubleshooting section, unfortunately. You may want to contact PTC for support, or write in the PTC Community forums. If you do see the row, great! Check the checkbox and hit OK. You're now ready to write some code.
First, we'll need to connect to the Creo session. Copy this code and paste it into the macro editor, between the "Sub GetModel()" and the "End Sub":
Dim asynconn As New pfcls.CCpfcAsyncConnection
Dim conn As pfcls.IpfcAsyncConnection
Dim session As pfcls.IpfcBaseSession
Set conn = asynconn.connect("", "", ".", 5)
Set session = conn.session
That looks complicated! Basically, what we're doing here is simply creating some VBA objects needed to connect to the Creo session. You can just copy and paste this every time you make a Creo VBA macro. What we have now is an object called "session" that represents the Creo session. We can manipulate this object to get access to other objects, like models, features and parameters. Here's the next bit:
Dim model As IpfcModel
Set model = session.GetActiveModel()
This gives us an object called "model" that represents the currently active model in Creo. If you don't have a model open, this is going to throw an error. When you develop more complicated VBA scripts, you'll want to account for these things and write error messages to catch them, but that's outside the scope for this little guide. Here's the next bit of code:
Range("A1").Value = model.FileName
This tells Excel to change the value of the A1 cell in your workbook to the filename of the model we collected. Finally, it's good practice to disconnect from the Creo session when we're done doing what we want to do:
conn.Disconnect (2)
Not disconnecting is usually fine, but it can sometimes cause problems and you might have to restart Creo to be able to connect to it again, so make a habit of ending your macros with this line. Here's what your entire macro should look like:
Sub GetModel()
Dim asynconn As New pfcls.CCpfcAsyncConnection
Dim conn As pfcls.IpfcAsyncConnection
Dim session As pfcls.IpfcBaseSession
Set conn = asynconn.Connect("", "", ".", 5)
Set session = conn.session
Dim model As IpfcModel
Set model = session.GetActiveModel()
Range("A1").Value = model.Filename
conn.Disconnect (2)
End Sub
Running the macro
Now for the moment of truth! Make sure Creo is running, has a model open, and that no message box or anything like that is being displayed. Then hit the little "Play" button in the ribbon of the VBA editor.
If you don't get any errors, this should write the name of the currently active model in the "A1" cell in Excel. If you do get errors, verify that the code is the same, and try restarting Creo and see if that helps.
Going further
Obviously, you'll want to do something a bit more useful than just copying the name of the current model. The VB API user guide is useful for specific Creo functions, and there are plenty of resources online to learn VBA. And of course, you can always contact us at ALTEN Training if you want to deepen your knowledge in Creo and/or Excel and VBA. We'd be happy to help.