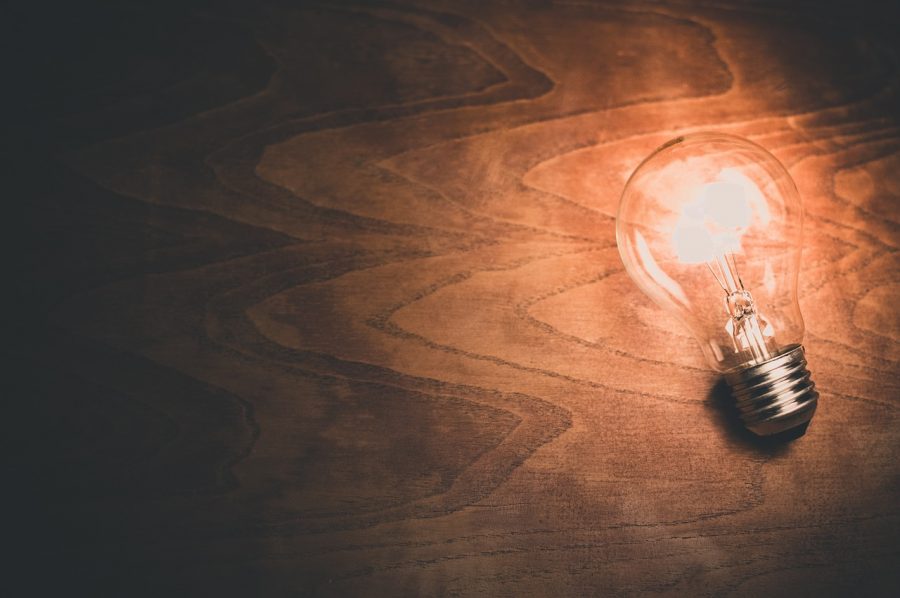 The theory of the four stages of competence is a psychological model developed by Martin M Broadwell. It has been picked up and used in many different contexts within training and learning, from martial arts to mathematics. As a scientific model it is less than rigorous, but it's a useful framework for thinking about competence and education.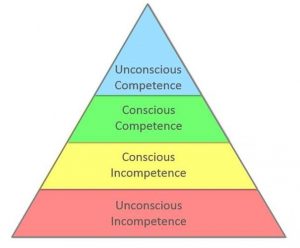 The model divides competence in four stages, where we begin in the stage of "unconscious incompetence": we don't know what we can't do. Someone working with a CAD software, for example, might spend a lot of time on a procedure in a cumbersome and roundabout way, not knowing that there's an easier and more direct method for doing the same thing in a fraction of the time. Or someone making a drawing might not be aware that the way they are placing their references are not supported by the standard.
In the next stage, conscious incompetence, we learn about new skills. We still can't use them, but we are aware that more effective or efficient methods are available. The CAD user hears about the more efficient method, or comes across a model that uses it. The drawing creator learns that their method for setting references is not according to standard.
In the third stage, conscious competence, we have learned the new competence, but it still requires active thought to use it. We need to remember, maybe look things up, follow written instructions and so on, to get it right. The risk of missing a step or making a mistake is still large. The CAD user might rely on a cheat sheet explaining the different steps, the drawing creator might have to look things up in the standard or textbook when they make a drawing.
In the fourth and final stage, unconscious competence, we have reached the endpoint of the skill. Our knowledge is in the long-term memory and we no longer need to think about what we're doing. It's automatic and natural. This is where we want to get to. The CAD user uses the new function seamlessly in their work and chooses the correct settings without needing to think about it. The drawing creator sets the correct references and can argue and explain the standard to colleagues and suppliers.
If we wish to elevate our company's competence level, this method is a good place to start. I, as a teacher, can use it to design courses that take the participants from conscious incompetence to conscious competence, and exercises and tools that train the skill into the muscle memory and eases the application of the skill into the learner's work, to take them all the way to unconscious competence.
But I can't take the first step for the course participants, for the simple reason that the ones stuck in unconscious incompetence don't know about the skills they lack, and therefore don't sign up for a class to learn them. This is where educators and companies need to cooperate to identify the areas where employees don't know they need to improve. Mapping their employees' competences and identifying areas of improvement is a critical task for any company that wants to stay efficient and competitive.
So think about your own department. What don't you and your colleagues know that you don't know? How can you identify your blind spots? This is, of course, terribly difficult to do in your own organization, but one way to get help is to contact someone who has the competence and can help you identify what you're lacking.
You're very welcome to contact us at ALTEN Training to talk it over. We can help you identify areas where you would get the biggest boost from a competence upgrade.
We've done it before.