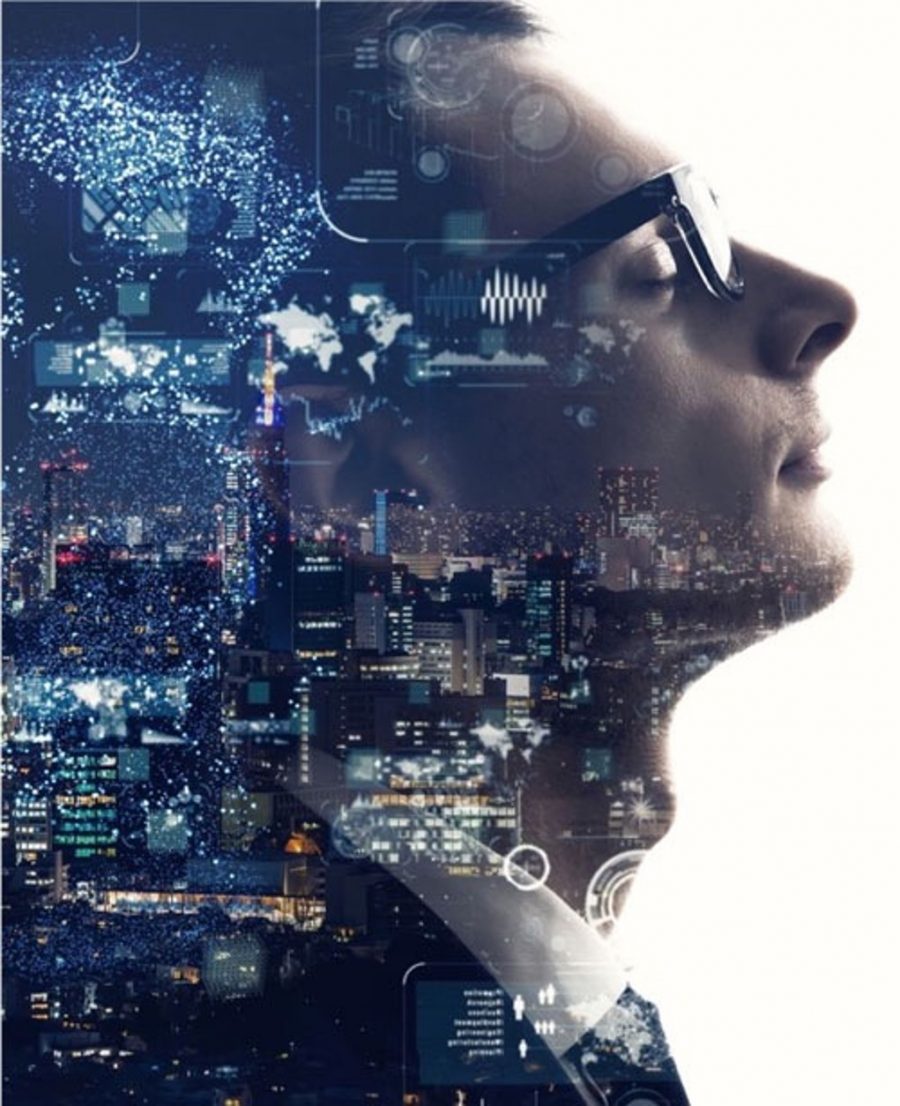 The common denominator for most CATIA users is that there´s functions that could make your life easier, but you don´t know they exist and even less how they work.
In this post we are going to look closer on three of such functions for three different experience levels.
Maybe you as an experienced user will discover that you totally missed out on creating your own hotkeys, or maybe you as a new user will take on a challenge with using rules and multiple value parametars.
Beginner level – Hotkeys
To assign a key or a combination of keys to a function that you would normally do with one or several mouse clicks doesn't only save time, it's also a more ergonomically way of working.
Assigning the Hide/Show-function to the spacebar is the first function I always set up, it becomes much easier to navigate large assemblies when you can alternate between selecting with a mouse click and then slamming the spacebar to hide it compared to using several left/right/left mouse clicks or using the Hide/Show icon in the bottom of the screen.
To set up your own hotkey you open Tools > Customize… and then the Commands tab, here you can go through the list to find all commands and in the Accelerator field you can assign your own hotkey for a command. In the picture to the right I have assigned my most important hotkey, Hide/Show with the spacebar.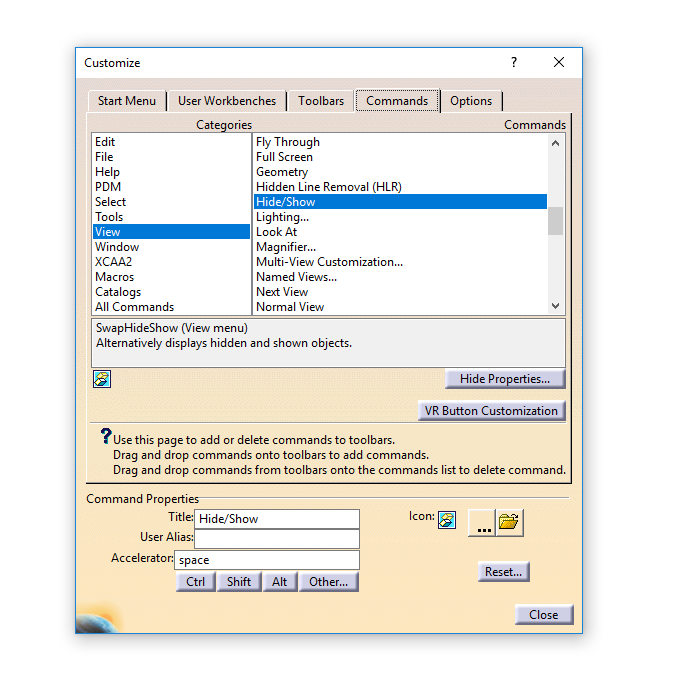 In the Start Menu tab in the same window you can also set up hotkeys for your favorite workbenches in the same way, by selecting a workbench in the list and assigning a hotkey in the Accelerator field.
Intermediate level – Sketch Output
If your working with a complicated design, maybe your creating several different levels, the dimensioning requires these levels to be dependent on each other and your using a combination of both Pad and Pocket, you can get help by using Sketch Output. With this function, found inside Sketcher, you can choose to create several outputs from one sketch and use these outputs in separate features.
Create your sketch, for example with all profiles constrained to each other.
Start the command Profile Feature which you find under Tools.

Choose the profile you want as output, there is possibility to assign specific name and color. Repeat for all needed profiles.

Perform the operations, such as Pad and Pocket, which are needed for your design by choosing the profiles in Outputs in your sketch.


Advanced level – Rules and Multiple Values parameter

Sometimes you're working with a model where you want to be able to change between a set of design options. In the example below, we're designing a part with an interface connection, there are two suppliers to choose from for the connecting part. We are not sure which suppliers which is going to be used so for now we want to be able to easily change between the two. To accomplish this, two main functions are used, Multiple Values Parameter and Rule.

In the model I'm using a conic surface to cut out the interface out of my solid, what sets the two supplier options apart are the radiuses in the top and bottom of the conic surface.

First, we create a parameter of String type which can contain Multiple Values. I choose a string parameter in order to control my model by choosing different supplier names, here Supplier_A and Supplier_B, for better understanding of what I change and why. We also create two parameters which contain the geometrical information for my interface, the radius in the top and bottom of the conic surface.


With all parameters created the next step is to go into the Knowledge Advisor workbench and start the Rule function. With Catia's built-in code editor we can create an if conditional statement that says which radius values to use depending on if either Supplier_A or Supplier­_B is used.


Now you can swap between the two interface designs by selecting the supplier out of the drop-down list in the Supplier parameter. You can now take this method and build you own interchangeable models, maybe changing thread sizes and depths or swapping sketches to be used for a Pad feature.


Hope you find these tips useful and try to implement them in your daily CAD to work a little smarter.
If you or your company are interested to learn more, don´t hesitate to contact me or any of my ALTEN Training colleagues.

PS. Keep a lookout here for more posts about CATIA and CREO, as well as our open courses offered.

Best Regards,
Mathias Johansson
Technical Training Specialist
mathias.johansson@alten.se
+46(0)766 11 82 59